Post by Jinx on Apr 23, 2020 8:38:08 GMT -6
EXTREME CHAMPIONSHIP WRESTLING FEDERATION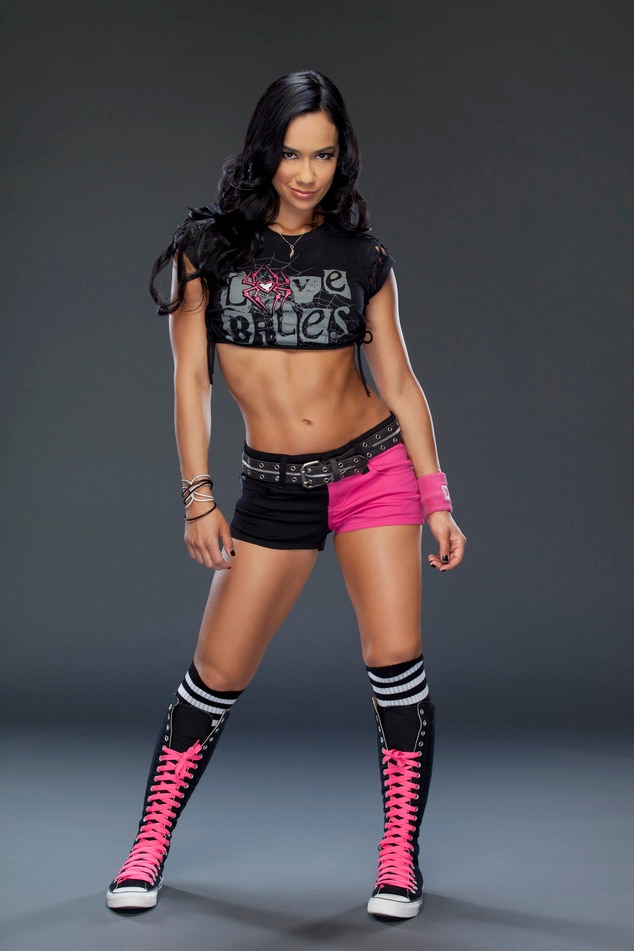 TALENT APPLICATION
Name:
Jinx
Nickname:
The Lit Fuse; The Powder Keg That is Bound to Explode; The Extreme Queen
DOB:
07-12-1993
Hometown:
Winston-Salem, North Carolina
Height:
5'4"
Weight:
113 lbs.
Picture Base:
AJ Lee
Alignment:
Face
Theme Music:
"Bad Karma" - Ida Maria
Entrance:
The arena lights fall to a crimson tremor at the striking chord of "Bad Karma"; Jinx appears on-stage, carving through the exhaust of the fog machine, as a dangerously arrogant smirk puts her lips at an asymmetrical line. Seizing as little time as possible she storms down the ramp, a clenched fist of determination puncturing the air, belly-sliding under the bottom rope with an added hair flip for theatrics, she hops to her feet and skips to the nearest corner to prop against.
Year Started Wrestling:
2019
Primary Style:
Hardcore
20 Common Moves (at least 10, the more the better):
Knee-to-back Backbreaker
Fameouser
Tiger Suplex w/ bridge
Camel Clutch
Running Float Over DDT
Flying Crossbody
Gutbuster Drop
Headscissors Takedown
Sitout Rear Mat Slam
Scoop Slam
Front Facelock STO
Rope Hung Curb Stomp
Boston Crab
Shoulder Jawbreaker
Dragon Screw Leg Whip
Lariat Takedown
Tilt-a-whirl Arm Drag
Wheelbarrow Facebuster
Missile Dropkick
Running Clothesline
Trademark Moves (up to four):
Headlock Driver
Suicide Plancha
Repeated Vertical Suplex/3 Amigos
Springboard Back Elbow
Finishing Moves (up to two):
Make 'Em Bleed - Running Enzuigiri
The Equalizer - Olympic Slam
Biography:
"It's not the size of the dynamite that counts, it's the 'BOOM'." And suffice it to say, this feisty, pint-sized, scrapper from the Tarheel State has enough 'boom' to level an entire city. Often praised for her authenticity and unique personality, Jinx maintains a presence in the locker room like no other; but it is in the ring where she truly stands out. She aims to let it be known that she is more than just a pretty face, and not above breaking a few to prove her point.
Accomplishments:
--