Post by Rock N' Roll God on Dec 12, 2020 18:44:09 GMT -6
Day:
December 11, 2020
Arena:
"ECWF Arena" in West Hollywood, CA
---
Opening Match
Isabel Rios vs. Latoya Hixx w/Razor Blade
(Before the match offically started "ECWF Owner" Rock N' Roll God appeared on the big screen.)
RNRG:
I have decided that at the up and coming Pay-Per-View
EXTREME CHRISTMAS WISH
! We will have a triple threat match or fatal four-way match however the Women's World title match turnouts out later tonight! This match is now the winner gets into that match at the PPV. So welcome girls and good luck.
(RNRG leaves the big screen.)
This was the battle of the new babyfaces. These two girls put on a show. It took two Redtail Drivers from Isabel in order to get the .1 ..2 ...3! on Latoya.
Winner:
Isabel Rios
---
Horror-Core Rules match for the Horror-Core Championship
Siegfried(c) vs. Mike Dimter
Siegfried did what he does best and destroyed Mike in a Horror-Core Rules match. April & Victoria was stopped from interfering in the match via Jay & Ken. Siegfried lands his 2nd Darkness Falls and that was through a table for Siegfried to get the .1 ..2 ...3!
Winner:
Siegfried
---
Lumberjack match
The UnKnown Fear Female vs. Victoria Scott
Lumberjacks:
The Rest of The UnKnown Fear, Mike Dimter & April Dimter
(Before the match "ECWF Owner" Rock N' Roll God appears on the big screen.)
RNRG:
As I mentioned in the first match. The winner of this match will go to the PPV to face the Women's World Champion. So good luck girls.
This was one sided The Female just destroyed Victoria. April didn't even show because she was afraid of getting hurt before her title match rematch. Mike Dimter couldn't because he was in the back hurt over his Horror-Core Rules match he just had. The Female landed to powerbomb lungblowers in order to score the .1 ..2 ...3!
Winner:
The UnKnown Fear Female
---
Razor Blade w/Latoya Hixx vs. Dark Tiger w/Lynn Starr
This was Razor's first match with ECWF. With him being on the new top banner and the up and coming PPV banner. RNRG expected him to be the best in this match and he didn't disappoint. Razor landed two Razor Blades and won this match.
WInner:
Razor Blade
---
Segment
Team Resurrected addresses the ECWF crowd
(Daniel Dream, Evan Moore, Poseidon, and Lee Matthews appear in the ring.)
"New CEO"
Daniel Dream:
Let me tell you the story of Daniel Dream in Extreme Measures Federation before I came to Extreme Championship Wrestling Federation. He has been unsuccessful in seeking mental health treatment for weeks. Mental health services in that area were heavily strained and no matter how hard he tried, he couldn't catch a break. And he waited and waited and waited. He kept texting and trying to call his boss but he got no answers, his patience was really starting to run out and at this point the spirits of the legends smiled upon him and said 'You know what must be done' as a bright ray of sunshine descended from the Heavens onto a wrestler. Eventually, Daniel had enough. He waited for his money for too long and he was sick of being ignored by his boss. The strain of breaking his back to build the federation, his severe financial stress, his mental health, and the general hardship and misery of the last few months was too much for him to bear. And finally the façade began to crumble, literally.
(The first fifty two seconds of "War Pig" by Black Sabbath places over the PA system. Daniel turns to Evan Moore.)
Evan
"Lord of Darkness"
Moore:
Daniel's rampage lasted about a few months. Two workers finally managed to stop the destruction, Evan Moore and Chaotic. It's always been us...The Kingdom.
(Daniel turns to Lee Matthews while gesturing to Poseidon.)
Poseidon:
You've done so much for me this year, from finding me the best tag team partner ever to getting me amazing booking opportunities. You're the greatest agent on the planet, and I look forward to doing big things together going forward.
Lee Matthews:
I want you to make me proud. I do NOT want to have to take the initiative and punish you for failure. Do not disappoint me. Make the family proud.
"New CEO"
Daniel Dream:
There's consequences for everything that we do, the consequence of me single handedly eliminating the entire opposing team at All or Nothing is that I'm now the CEO of Extreme Championship Wrestling Federation, I'm my own boss now. I want to go on record to say that I appreciate Rock N Roll God and Kris Kage but it just isn't the place for me. 𝐈'𝐦 𝐬𝐮𝐩𝐞𝐫𝐢𝐨𝐫 𝐭𝐨 𝐲𝐨𝐮 𝐢𝐧 𝐄𝐕𝐄𝐑𝐘 𝐰𝐚𝐲, 𝐚𝐧𝐝 𝐈'𝐦 𝐠𝐨𝐢𝐧𝐠 𝐭𝐨 𝐦𝐚𝐤𝐞 𝐭𝐡𝐚𝐭 𝐤𝐧𝐨𝐰𝐧..."
It feels good to end the night in total victory and domination. I'll let everybody be now so they can lick their wounds recover and regroup. They'll need it. Next round soon I hope! We'll do this again for sure. I'm going to be dominating the Trios division with Evan Moore but, Johnny Vegas, if you wish to put an end date to your reign as champ then so be it.
I promise he won't annoy you too much. He's not always going to shows with me. But I'll hold this belt for the foreseeable future. At least until I decide I want your belt.
(Daniel readjusts the Trios Championship on his waist before. )
"𝙅𝙪𝙨𝙩 𝙧𝙚𝙢𝙚𝙢𝙗𝙚𝙧, 𝙩𝙝𝙚𝙧𝙚'𝙨 𝙘𝙤𝙣𝙨𝙚𝙦𝙪𝙚𝙣𝙘𝙚𝙨 𝙛𝙤𝙧 𝙚𝙫𝙚𝙧𝙮𝙩𝙝𝙞𝙣𝙜 𝙬𝙚 𝙙𝙤."
(Before Team Resurrected knew it, the power in the building cut off, the building was pitch dark before....)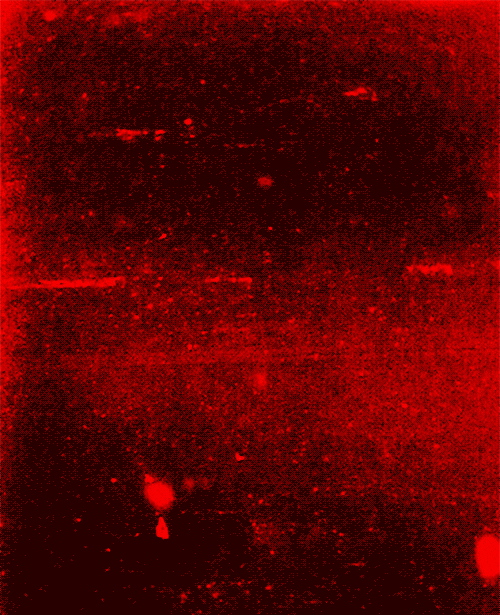 The UnKnown Fear Leader:
When the static faded the new unknown group, that only wanted to be know as simply; The Unknown Fear came up on the big screen, staring into the camera. The silence was erie as the crowd let out a roar, the lights in the building came back up to see Team Resurrected still standing in the ring, confused on what was going on before...
The UnKnown Fear Leader:
Do you guys actually think it matters whose in charge of this disease infested company, there's nothing you can do to save it... the virus has devistated everything about this place; it's management... it's champions... the entire roster has driving this company into a fucking nightmare! Just ask Poseidon what it's like to step inside the abyss with the savior that is the unknown! Everyone is ECWF don't seem to get it, they don't seem to understand this place is dying... a new CEO won't change that--it is destined to fall if nothing is done! This company is
alone
,
Daniel
the darkness
of Covid-ECWF has purged it's way into the veins of ECWF... but the Fear will sink in and in that moment... you will see what happens to be done, to save this place...
(The scene went black before static hit the screen once more, this time with the word "ALONE" written in the static, the crowd erupted as the voice of the leader of the Unknown was heard once more.)
The UnKnown Fear Leader:
We can see the ECWF in the darkness...
alone
with nothing left to survive this devestating pandemic and now here the CEO of this company is walking about becoming World Champion, the man that is suppose to be the savior... the man that is suppose to be running this promotion is talking about become Heavyweight Champion and we cannot let that happen, but never fear thereis a light in the tunnel,
we
are that light and when ECWF sees that, than... and only than can ECWF begin to be cured... only than can thrive! We will continue to fight for the survival of this disease promotion, nothing will stop us until that has happen...
(The group stared into the camera, the leader nodded as the crowd let out a roar.)
(The tron flickers and scrambles back and forth as a loud voice speaks out from the big speakers.)
Loud Voice:
WE Interrupt this lame ASS segment from a few words from our World Champion himself...MR
JOHNNNY VEEEGAAS
!!"
(Johnny and Candy then pop up on the giant screen, looking all terrified.)
Johnny Vegas:
Oh no, Candy...It appears that Johnny's a marked man. Our new rent-a-Boss and those terrible masked idiots can't seem to keep Johnny's name outta their mouths!! From the looks of it They're all conspiring and gunning for Johnny's ECWF World Championship belt!! What on earth is Johnny to do here, Candy??
Candy:
They really sound like they mean business.
Johnny Vegas:
Yeah...they do.
....
Johnny Vegas:
Johnny doesn't know about you, Candy. But any of that dumb rant from those masked idiots made any lick of sense to you??
Candy:
Not really...all I know is my IQ just dropped a whole bunch listening to those faceless retards speak gibberish.
Johnny Vegas:
Any ideas on How Johnny is supposed to react to it?
Candy:
I honestly have no clue. Let's just sit here and look all scared.
Johnny Vegas:
Yeah...let's.
(Johnny and Candy continue to mock with their over the top 'terrified' facial expressions as the scene fades to black.)
(Then Welcome to the Jungle starts playing and the crowd goes absolutely nuts when Dark Tiger, Marco Rossi and Lynn Starr comes out. Lynn has a mic in hand.)
"The Starr of ECWF"
Lynn Starr:
Do you know what these awesome fans wwnt to see? They want to see gold around the sexy waist of this tall drink of water in my tiger man. They want to see Marco add to his already Hall of Fame calibur resume here andnyou can bet your ass that I want to add to my already Hall of Fame career. So we challenge you to put up your trios titles against DarkFireStarr. What do you say?
(The segment comes to a end and the crowd is going nuts with this chaos.)
---
Women's World Championship
Claire Hawkins(c) vs. April Dimter
This was very similar to the previous PPV match as Claire mindlessly swayed back and forth and hit impact moves. She landed her second Silver Bullet and retained her title.
Winner:
Claire Hawkins
(After the match Claire was swaying with her belt in hand as both The UnKnown Fear Female & Isabel Rios showed up and signalled that they are going to take the belt from her.)
---
Segment
The DragonClan addresses the ECWF crowd
Revolution returns from a commercial break, and almost at once the fans erupt as "Reise, Reise" by Rammstein powers through the speakers. Walking out onto the stage side by side, Eric Donavan and Lyra LeVeux-Donavan make their way to the top of the ramp, their newly-won World Tag Team Titles over their shoulders.
Ring Announcer:
Ladies and gentlemen, please welcome the NEW World Tag Team Champions… the DRAGON CLAN!
The pounding, foreboding notes of "Reise, Reise" pound through the arena as the couple hold their belts up high to the delight of the fans in attendance. Striding down the ramp together, Eric ascends the steps first, turning after moving along the apron and holding the ropes open for Lyra, who enters first. The Irish Dragon enters after her and the pair make their way to the center of the ring as spotlights follow. After a few moments more, Eric gestures for a pair of microphones, handing one to Lyra as their theme fades.
"Welcome back! Welcome back! Welcome back!"
Lyra looks back and forth at the mass of cheering humanity before turning to Eric with a grin.
Lyra LeVeux-Donavan:
I think they missed us!
The reaction clearly rings in the affirmative. Eric, sliding off his silver-framed sunglasses, tucks them into the pocket of his suit jacket, nods in agreement.
Eric Donavan:
That's only fair,
mo gra.
The feeling is mutual.
Another burst of cheers that the Clan soaks in for a moment.
Eric Donavan:
But there's time enough for reminiscing about the good ol' days and raising several pints to the future later on at the nearest pub after Revolution is off the air-
Clearly, some fans are already Googling the nearest spots…
Eric Donavan:
-but right now, Lyra and I are here to talk about something a little different. And it has everything to do with what we've been hearing back there in the locker room since All or Nothing.
Up on the big screen over the stage, some pre-recorded comments are played out for the benefit of those fans in attendance and those watching at home. Several ECWF stars and stalwarts are asked their opinions about the return of the Dragon Clan and their win over Age of the Fall for the tag titles. And while there are positive responses, there are many who aren't happy that the veterans are back… and even less happy that they walked into a title shot.

By the time the recording is finished, the fans are booing, Eric is smirking and Lyra has a comically-bored expression on her pretty face. Clearly, the Donavans aren't terribly miffed by the negativity of their fellow wrestlers.
Eric Donavan:
It's enough to hurt a man's feelings.
Lyra LeVeux-Donavan:
What, the whining from that bunch of ungrateful potlickers?
Never shy about saying what she feels, Lyra steps up front-and-center with the stick while Eric gives her space, smirking all the way.
Lyra LeVeux-Donavan:
I say to you lot backstage the same thing I say every time someone tries to give us grief about showing up and running the place within a week: if you don't like it, do something about it. We said our piece about exactly why we were offered a title opportunity and the fact that my husband is willing to put his Long Walk on hold to run with these titles as long as we might. What pisses you lot off most is that you can't refute us. What makes it worse is that even after so long off a steady schedule of matches and title runs, we did exactly what we said we would do.
Walking up behind his wife, his hand on her bare shoulder, Eric stares at the hard camera. Any trace of mirth is gone now.
Eric Donavan:
We came. We fought. We won. And everything burned.
The fans are all riled up again now…
"Burn! Burn! BURN!"
...and the Clan is loving every minute of it.
Eric Donavan:
The Age of the Fall gave us a fight, but they weren't ready. They were warned. They were told exactly what needed to happen to keep their titles. And they did not, or could not, make it happen. Take your pick. Now, here stands the Dragon Clan… back, claiming gold and putting our names back on the marquee. Nothing has changed.
Lyra LeVeux-Donavan:
Not the chilly reception from our so-called peers, not the bad attitude lingering whenever we're around… and why is that? That's the part I've never understood. Same as it was years ago, we want to see this place grow and succeed. We want to take it to new heights. And so far, we're doing just that. Social media, podcasts and wrestling magazines alike are all abuzz. And what about, you ask? Why, the ECWF. And the Dragon Clan, of course, but predominantly the ECWF. You're welcome, by the way!
As she says this, she gestures sharply at the entrance to the locker room area.
Eric Donavan:
The same has always held true with us: if you don't like us, come down here and do something about it. If you want a shot at us, we won't turn you away. Think you have what it takes to be champs? Call your shot and take a swing. But if all you're gonna do is snipe behind our backs while smiling in our faces? Well… it isn't gonna end well for you. Hate us if you want. But disrespect us at your own peril.
Lyra takes the belt off her shoulder, holding it up high while Eric does the same.
Lyra LeVeux-Donavan:
We're back. Come make something of it, if you've got a set.
Eric Donavan:
The strong will rise. Everyone and everything else?
---
Main Event#1 Contendership for the World Heavyweight Championship
Marco Rossi w/Ashton Rossi vs. Dan Anderson w/Gage Altas
(Before the match "ECWF Owner" Rock N' Roll God was shown.)
RNRG:
Ok I am going to order this once! Ken, Jay, Siegfried, Dark, & Lynn any of you get involved in this match anyway. I will fire you on the spot.
Marco & Dan put on a clinic. The crowd went either way throughout the match. They landed their finishers on each other twice. It was the third DOA from Dan and Dan gets the .1 ..2 ...3!
Winner:
Dan Anderson
(The show ends with Dan Anderson realizing he is getting his firstfully deserved one on one for the World Heavyweight title.)