Post by Rock N' Roll God on Oct 10, 2020 7:34:26 GMT -6
Date:
October 9, 2020
Arena:
"ECWF Arena" in West Hollywood, California
---
Segment
THE WORST FEAR IS THE
UNKNOWN
(Extreme Championship Wrestling Federation was running as planned, that was until the big screen went red colored static hit the screen.)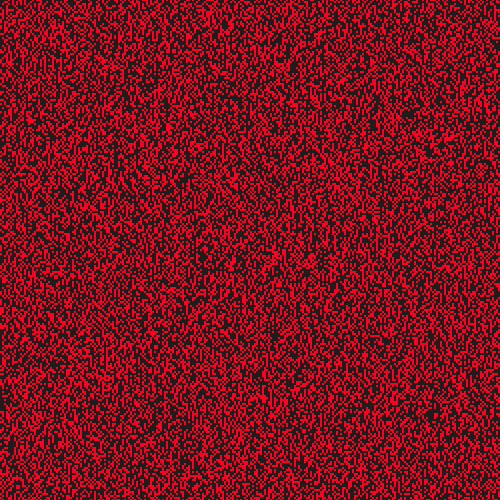 (The packed crowd went insane as the screen showed a dim lit locker room before a group of masked people stepped into the frame, the crowd let out a louder roar as one of them began sto speak.)
? (Leader ;Male Voice; Distored)
"So ECWF wants to try and make a triumphit return... they want to try and survive, like the people want to survive this Covid outbreak. But with the likes of Mike Dimter, Heather Haze, Dan Anderson, Marco Rossi, Sah'ta Thor and all the rest of your champions and potental champions that look to become World Heavyweight Champion, or Women's World Champions, or World Tag Team Champion, hell even the Horror-Core Champion. What this place needs to realize is it's got it's own Covid
pandemic
going on around here--a pandemic that we've named the
Covid-ECWF Pandemic
and until we have what we want... until
we've
taken the World Heavyweight Champion, Women's World Championship, the Horror-Core Championship, the World Tag Team Champion and whatever championship we
feel
is sick and dying of Covid-ECWF... we don't
need
, shit we don't even
WANT
a contract
until
we have what we want, we are the
cure
for Covid-ECWF and until we have cured this company from it's ongoing pandemic! And until than, mangement... Rock N' Roll God -- the board of directors -- or whoever the hell runs this place these days... you will have to deal with the consequences of having to
deal
with the uncertanty of what we are willing to do to
save
a dying company from it's Covid-ECWF symptoms!"
(The leader looked over at a much smaller member of the Unknown, cracking their neck.)
? (Co-Leader; Female Voice; Distored)
"Covid-ECWF has drained the lives blood from this company... it's bled an uneathly disease into this damn company and
we're
here to cleanse it of it's filth once more! The vaccine for Covid-ECWF is the Unknown and when we have want we want... than maybe, just maybe the unknown will become known--as the anti-dot the pandemic killing this company... the Women's division will
die
without the Unknown, the Heavyweight Division... the Tag Team Division, ever fucking division this place has will
DIE
without the unkown, the time is drawing near--will you let this breed of ECWF die... or will you all let a
NEW NATION
rebirth it into something
more
something that will make ECWF
survive
!
(Two of the other members, nodded as one spoke up.)
? (Tag Team 1; Male Voice; Distored)
"Mangement if I was you, I wouldn't fear that you done have us on contract... I'd be
thinkful
that we want to
help
this dying company from the pandemic
killing
it off... and when we do, when we feel the time is right--when we have the World Heavyweight Championship, the Women's World Championship, Horror-Core Championship and most importantly to the two of us...
(The other member, patted his partner on the shoulder.)
? (Tag Team 2; Male Voice; Distored)
"The World Tag Team Championship, because me and my boy we are the greatest freakin' tag team in this industry and soon--contract or no contract, we're gonna prove it by curing Covid-ECWF!
(The fifth member of the Unknown nodded slowly, stepping towards the camera.)
? (Midcard; Male Voice; Distored)
"Horror-Core Championship... Nex*Gen Championship... it doesn't really matter what title it is, but
if
it is the Horror-Core Championship I will shatter the Horror-Core Championship to bring back a division that brought ECWF into greatness... because
when
I do take the Horror-Core Championship, I will
burn it
and bring either the International Championship
or
the Showtime Championship back from the dead... back where it belongs!
(The leader of the group step back in front, cracking his neck from side-to-side.)
? (Leader; Male Voice; Distored
So ECWF management... Rock N' Roll God -- Board of Directors, you've been warned... give us what we want or will continue to bring hell to a Covid-ECWF corrupted company!
(The group continued to stare into the camera, the crowd erupted.)
DEMON (COLOR COMMENTATOR)
As a former World Heavyweight Champion and Unified World Heavyweight Champion... I'd take what these guys are saying into consideration, think of what these guys can do without contracts.
MATT WEISER (PLAY-BY-PLAY COMMENTRATOR)
So you what us to agree to demands by the Unknown? Are you mad, Demon? I mean these guys could be anybody!
DEMON (COLOR COMMENTATOR)
I'm just saying, I can see the times we're it and they have a point Covid is takeover this industry; Covid-ECWF could be in the veins of this company and we have don't even have clue what it's doing to us, Matt!
(As the group continued to stare into the camera, the crowd continued to let out a roar…)
---
Opening Match
Alexander Jericho vs. Tzu vs. James Ceno
(The scene opens to Rock N' Roll God standing in the ring. He has a sad look on his face.)
Rock N' Roll God:
I am out here instead of allowing a great match to happen because James Ceno has publicly quit ECWF. Now I see Tzu's contract has ended and he is no longer on the active roster. Finally the worst part is that Alexander Jericho was in a horrible car accident this morning and from what we gotten from the doctors that it will be couple of years before he is able to get in the ring again. So with a heavy heart there is no match.
Winner:
Match was thrown out
(RNRG gets ready to leave the ring. The song "The Animal" by Disturbed. Lynn Starr of all people show up on the main stage. She has a microphone in hand.)
Lynn Starr:
Well...Well...Well....If it isn't my favorite boss. The man that fired me last week. You wondering why I am on the main stage and not in the crowd?
Why I got my own entrance music? That is because I signed a new contract from your CEO. No not as a wrestler, but as a manager and here is my client.
(Out walks a big guy.)
Lynn Starr:
He was here last year as a manager as he tried and failed to manage his daughter Christinna Tiger. But he is the tall monsterous man, the legendary DARK TIGER!!
(Dark Tiger stands at the center of the main stage smiling as the ECWF crowd is imppressed by the statue of him.)
---
Match 2
Siegfried vs. Johnny Vegas
These two put on a clinic. Johnny V made this match his by landing every big move he knows and every time Siegfried tried to get a offensive move he get stopped. Johnny hits "What Happens in Vegas" and gets teh .1 ..2 ...3!
Winner:
Johnny Vegas
---
Match 3Trios Championship match
Daniel Dream, Evan Moore, & Madwoman Szalinski(c) vs. Mike Dimter, April Dimter, & Victoria Scott
(The entrance happened but Madwoman Szalinski was no where to be found. Daniel Dream gets a microphone.)
"The Resurrected One"
Daniel Dream:
Well I have tried all day to get Madwoman Szalinski to show up. From what you see she isn't here in the ring. Well what ECWF management doesn't know that in my contract. I put in, in very fine print, our stable contract when we win the tag team or trios title that we can defend them under Resurrected Rules. So lets introduce Madwoman Szalinski's replacement for the night. POSEIDON!!
Evan, Poseidon, & Daniel worked together like a well oiled machine. The Kingdom was showing off their unity but it wasn't a match for the other team as Poseidon & Evan holds Victoria's legs and Daniel Dream lands a hard Double Arm Underhook DDT for the .1 ..2 ...3!
Winners:
Daniel Dream, Evan Moore, & Poseidon
---
Match 4World Tag Team Championship match
Syko & Alina Bullard(c) vs. Jay Reynolds & Ken Hazzard
This match just showcased on how Jay & Ken is a machine in the tag team divison. They landed their moves and then hit their Reality Check/High Knee combo Finisher for the .1 ..2 ...3! on Syko.
Winners:
Jay Reynolds & Ken Hazzard
---
Segment
Heather Haze Appreciation Celebration
(The camera fades to the ring as the lights in the entire arena begin to dim before going all dark. Boos start to ring out as fans don't know what to make of it all. Then suddenly a burst of bright spotlight drops at the stage to reveal Heather Haze in a skimpy short black mini skirt and heels and a cream colored top'. The crowd goes wild for the sexy Women's Champion as the bad girl licks her lips seductively, circling and dancing around a shiny metal pole that stood from the middle of the stage. The flashing neon lights up the word's 'Heather Haze Appreciation Night' with the strobe lights flashing wildly everywhere like a rave scene.)
"The Bad Girl"
Heather Haze:
They said that I am the worst thing to EVER happen to Women's Wrestling.
(boo)
"The Bad Girl"
Heather Haze:
They said THAT I give every WOMEN wrestlers everywhere a BAD NAME.
(boo)
"The Bad Girl"
Heather Haze:
They say that I am the BIGGEST SLUT on the entire planet.
(cheers)
(Heather giggled at that as she produced the ECWF Women's Championship belt and rubs at it lovingly.)
"The Bad Girl"
Heather Haze:
Well, how do you like them apples? Do I get your respect now? Am I not the greatest women's champion of all time?!
(cheers)
"The Bad Girl"
Heather Haze:
Well, being that this is MY appreciation night. How about I give you all something to appreciate since I'm the gift that keeps on giving?
(cheers)
"The Bad Girl"
Heather Haze:
This goes to all my haters out there who hate my fucking guts. Fuck you all.
(And with that Joan Jett's "I love Rock n Roll' begins to blast over the speakers as Heather flips off the fans before she leapt and wrapped her thighs around the pole drawing loud cheers from the crowd. She then spun around it in fluid and precise motion before strutting at the edge of the stage, twirling her hips, and pulling off the top of her shirt.)
(She teased tossing it into the crowd, drawing several obscene suggestions from the other men, until she tipped them a wink and smiled devilishly by running her hand up and down all over her sexy body.)
(She then slowly gets on her knees, gyrating and arching her back as she pushes her breasts upwards and throws her head back in an orgasmic fashion, making the men in the audience shout with cat calls and whistles.)
(One of the male fans whistled loudly and waved a hundred-dollar bill in the air as Heather would then bend over, allowing the lucky fan to slip the money into the edge of her black thong and earning a spank on the ass. The raunchy performance comes to its end with Heather bending down and collecting all the money left for her. She then waves and blows kisses to the fans, raising up her Women's Championship Belt, and then heads to the back.)
("Throne" by Bring Me The Horizon blasts throughout the arena April Dimter walks out on to the stage with a bag in her hand as the crowd boos as she walks down the ramp then she climbs into the ring then she grabs the microphone.)
April Dimter:
Wow what a shit show that was Heather...I couldn't tell if you were a wrestler or a stripper or even a hooker and I don't mean the high end kind...i'm talking about the low class hooker
April Dimter:
Now you claim to be the G.O.A.T. but you are nowhere near that because quite frankly you haven't beaten the real champion and that's me
(April Dimter drops the bag and opens it up and pulls out the ECWF Women's World Championship she held when she held the title before leaving ECWF.)
April Dimter:
See when I was last here and i quit because I didn't eye to eye with Rock N Roll God because he refused to allow me to help out the fed when a champion was opponent less because that person was going to no show and I offered to step up and the owner told me "I don't like doing Intergender Matches" but I see that has changed because we have women going after other titles
(April Dimter puts the ECWF Women's World Championship around her shoulder.)
April Dimter:
So it looks like there is a dilemma because your title reign and nikki walton's title reign should not go recognized because neither of you actually held the real championship....You two held a replica of the World Women's Championship
April Dimter:
How about you grow some and fight me bitch
("Throne" by Bring Me The Horizon blasts throughout the arena April Dimter walks out of the ring then she walks up the ramp and walks backstage.)
---
Main EventTriple Threat match for #1 Contendership for the World Heavyweight Championship
Dan Anderson vs. Marco Rossi vs. Sah'ta Thor
This started with Marco & Dan getting their moves on Sah'ta. It was like they valued Sah'ta Thor as a monster so they did what they could not to allow him to get going. The match ending was terrible. The entire The Age of The Fall stable came out and laid rest to Marco & Sah'ta. Dan, Jay & Ken landed a triple powerbomb on Sah'ta and Dan covers for the .1 ..2 ...3!
Winner:
Dan Anderson
(Siegfried lands his Darkness Falls on Marco. The show ends with Dan Anderson standing tall with the entire The Age of The Fall stable by his side with Alice & Gage smiling at what they have done to both Sah'ta & Marco.)